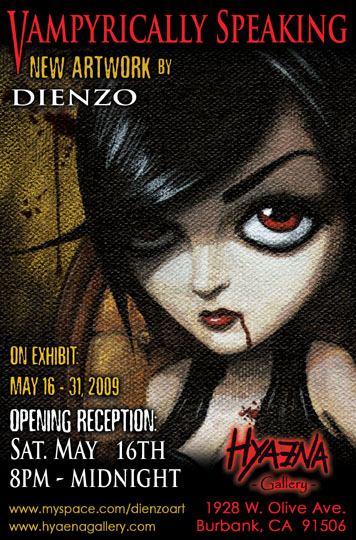 Dienzo had a Solo Exhibit at Hyaena Gallery this week called "Vampyrically Speaking". The work was stunning and almost every piece sold on the night of the reception.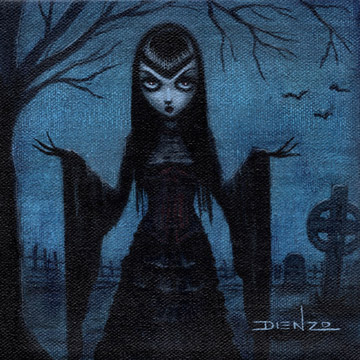 Many of his pieces were based on famous underground models. This particular piece is based on Wednesday Mourning, who is often the subject of Chris Anthony's photography.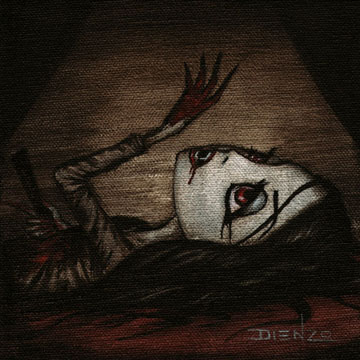 This piece, titled Anneke, was one of my favorites in the show. And surprisingly, it's still available!
Dienzo (in the middle) is also just an amazing person, and put up with all my drunken babble.
Check out the rest of his Exhibit!