You have to buy me this piece...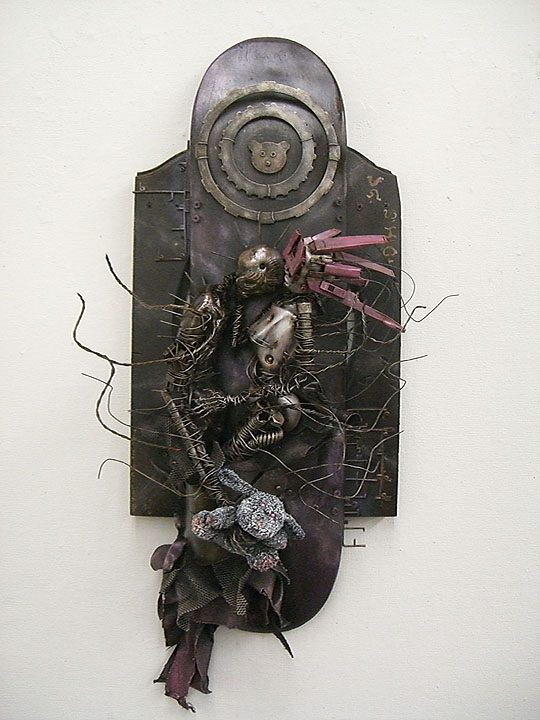 Ted Von Heiland's work amazes me to a point of speechlessness. I first came across his work in 2007 at Hanger 1018, a gallery we both showed at that year. He had a piece of work shown there that just blew me away. Not only is his work beautiful, but for me, it really crossed the boundaries of what people had already done with mixed media artwork.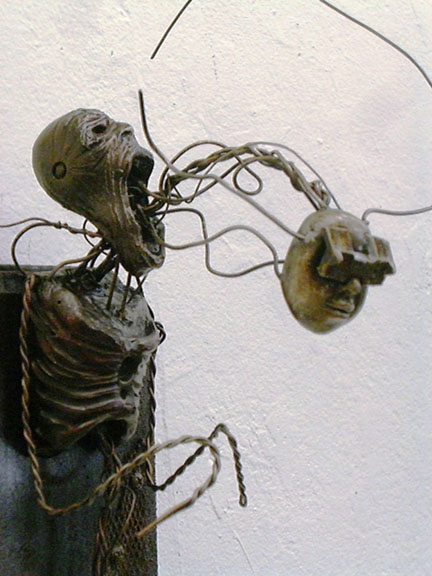 Each piece seems so unique, but still maintains a cohesive style. Cohesiveness is something I struggle with very much in my own work, so it's amazing to see how Ted pulls this off so well, without his work getting stale or redundant.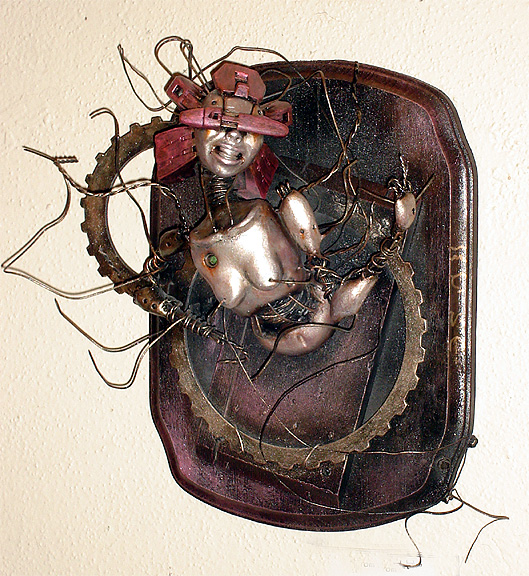 And being the big anime nerd that I am, I immediately recognized the use of Gundam pieces in some pieces of the work. It's like he's creating his own world of fantastical cyborg creatures. Ted is amazingly inventive, and also just a very down-to-earth, good person that I feel everyone should get a chance to meet.
You can view and purchase more of his work here: