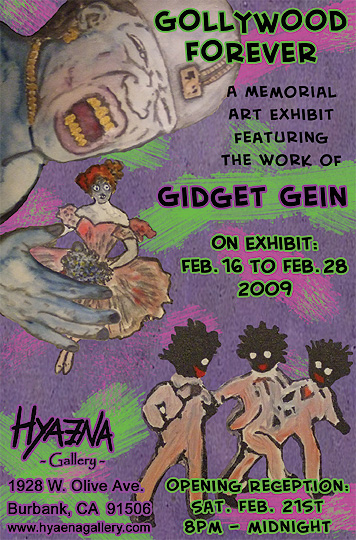 The Hyaena Gallery reception on the 21st was a blast. It was a memorial art show of Gidget Gein's work. I made black face cookies for the show (per Bill's request). It was a weird request but everyone seemed to love them. I think they were all eaten a couple hours into the show...
I got this sweet guitar pick. I chose the pink one, because pink is the most awesome of course! Actually, I think I chose it because I don't own anything pink.... I'm tempted to use it to learn guitar (which I have in the works) but it's probably not the kind of pick you should play with. Collectable only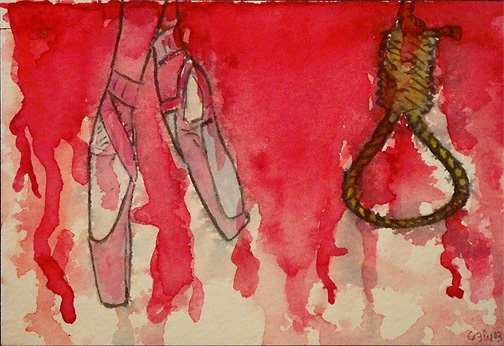 This was one of my favorite pieces in the show. This particular piece is sold but there are plenty still available.
http://hyaenagallery.com/gwf.html